Yes, You CAN Conduct SEL Check-ins Remotely! Here's How.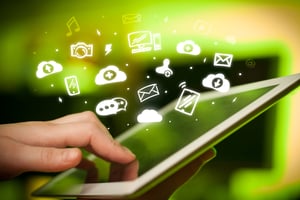 Many students will be learning remotely for at least part of this school year. We know that in remote learning settings, students tend to experience higher levels of stress, anxiety, and frustration — all factors that can impact their overall well-being and academic performance. But when you're not sitting face-to-face with students or able to administer formal SEL assessments, it can be difficult to gauge students' ability to cope with the added stress, self-regulate, and stay motivated to learn. SEL check-ins are a simple way to monitor students' SEL skills in between assessment periods.
How to Conduct Remote SEL Check-ins
Thankfully, remote SEL check-ins are pretty simple. Ask students how they're feeling when you're meeting via video chat or over the phone. Make sure to schedule time for check-ins. Quick pulse checks can occur at the start or end of each school day. Longer, more in-depth discussions could occur weekly. You can also build check-ins into writing assignments.
Here are some tips for implementing remote SEL check-ins:
Ask students how they are feeling. You may want to use visual aids that illustrate various emotions to guide them — especially younger students or students with special needs.
Give each student a chance to share and pay particular attention to students who report feelings of anger, sadness, stress, agitation, or anxiety. If these feelings are expressed in a group, you may want to circle back with students to explore what is going on one-on-one.
If any students are reluctant to share, try conducting the check-ins with them individually. You can also ask reluctant students to share their feelings in written form, or through drawings or music, if they don't feel comfortable doing it verbally.
If your time with students is limited and a daily SEL check-in is not possible, you can provide journal prompts for students such as "What are three things that worry you?"; "What was the best thing about today?"; and "What do you miss most about not being in school?" Students can incorporate artwork into their responses to help them express themselves.
Send encouraging emails or texts and ask students to send an emoji, word, or phrase that expresses how the message makes them feel. You could start the week with a message and end the week with a message and compare student responses to get a read on how the week went and what you may want to adjust or address in the upcoming week.
Document and track student responses over time so you can take action on the data if needed.
What to do with Remote SEL Check-in Data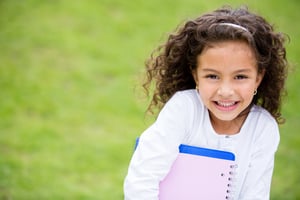 Use the data collected in your informal remote SEL check-ins to identify students who need additional supports, better understand why they are struggling, and create tailored interventions to meet their specific needs.
Here are some tips for taking action after your check-ins:
Identify students who are struggling and work to address their needs. This could be as simple as having a conversation with them about their feelings, or for more intensive needs, connecting them with a school counselor or social worker.
Look for group trends and plan instruction accordingly. For instance, if you notice that many of your students are reporting that they don't feel motivated, plan a

lesson on effective self-management

.
Notice how students' feelings are changing over time. Are there patterns in the data? Are your students' feelings improving or getting worse? This information can guide your SEL instruction and tell you if your efforts are effective.
Cross-reference students who are struggling academically with what you're seeing and hearing during your remote SEL check-ins. Does their SEL data shed any light on their performance in class? Often, students who are struggling academically are experiencing underlying issues that SEL can address.
Promoting SEL during COVID and remote learning is critical to students' academic, social, and emotional health. Remote SEL check-ins can be an effective way for educators to assess the needs of their students and provide appropriate support.
Aperture Education is committed to developing the social-emotional skills of all students and educators. We invite you to learn more about our DESSA Comprehensive SEL System and how it has impacted districts and organizations across the country. Visit ApertureEd.com today!