As districts plan for back to in-person learning, our thoughts turn to how to help the whole child in the "big re-adjustment." Most students have been out of a classroom for nearly a full calendar year, which will require some re-adjustment for everyone. Plus, at the end of a long year of remote teaching and juggling home life, teachers are feeling burnt out. How can social emotional learning help?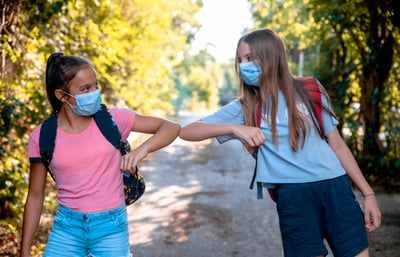 Social Emotional Learning curricula like the PATHS® or Emozi™programs can help students, families, and schools overcome the challenges of lost learning and socialization time, lack of school connectedness, chronic absenteeism, emotional uncertainty, and other behavioral issues.
What makes a quality SEL program the right fit for your needs? Here are 6 tips for how to select the right program for your school(s).
Know your goals
Before you start looking for an SEL program, review your goals of what an SEL program can help your school or district accomplish. Are your teachers interested in SEL professional development? Are you looking for a program that aligns with Common Core standards? Do you need a way to integrate SEL into your curriculum? What is your timeline for implementation? Knowing your end goals will help you evaluate a program to fit your needs.
Understand what SEL is—and is not
When implemented within a quality framework, aligned with the five CASEL competencies of self-awareness, self-management, social awareness, relationship skills, and responsible decision-making, SEL can help students manage their emotions so that they can focus on school, improve school connectedness, reduce absenteeism, and reduce behavioral problems.
SEL is not a quick fix that can be figured out or implemented in one school assembly. Research shows that when applied consistently over the academic year—through face to face interactions with the primary teacher—SEL can help increase test scores by 11 percentile points, increase helping behaviors in school, and improve positive attitudes toward self and others (Durlak et al., 2011).
REview the Research
Speaking of research, the SEL program you select should be rooted in research-based or evidence-based outcomes and standards. A quality SEL program that is both evidence-based, includes training and support, and aligns with academic standards will provide a better return on your investment. Quality SEL
programs incorporate all the CASEL competencies mentioned above, and include testimonials from schools with successful outcomes.
Make sure training and professional development is included
Training is essential to implementing any SEL program. Teachers and students will benefit from ongoing training and support as well. When evaluating a program, ask the SEL provider how much training is provided, how it is delivered, what implementation resources are available to support your school throughout the year, and what should success look like after the first year.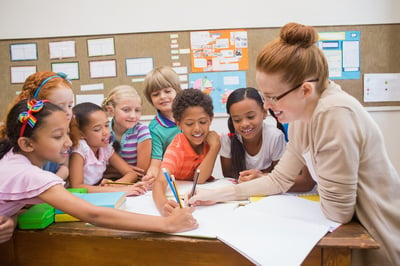 Get Teacher Buy-In
Even before the pandemic teachers were juggling responsibilities in and outside of the classroom. Now more than ever it is important for a successful implementation to take the time to gather teacher buy-in. Listen to teacher concerns and align the solutions that SEL can provide with the problems that teachers are trying to solve. Some of these solutions include finding ways to connect with students, increasing student engagement, helping students manage their emotions, creating a deeper connection to school and their peers, and improving academic outcomes.
Ready to get started?
Request a custom quote or shop online now.
Be Ready to Implement
Don't wait until the materials arrive to start planning implementation. Schedule time with your staff to develop a timeline for implementation, decide who will receive training, make a plan to distribute the materials to classrooms, and inform parents about the selection. The PATHS and Emozi programs come with implementation guides to help schools and districts start strong. Ongoing professional development and information on how to conduct assessments are included in the programs.
Contact us with any questions you may have about our programs or click on one of the buttons below to access a preview.