"Broadly defined, positive school cultures are conducive to professional satisfaction, morale, and effectiveness, as well as to student learning, fulfillment, and well-being." (Edglassary.org)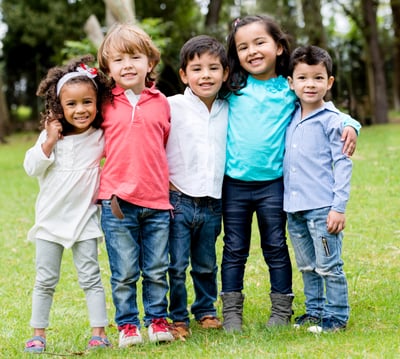 Research shows that implementing an evidence-based social emotional learning program leads to not only an improvement in school culture but also a positive return on investment of 11 to 1.
SEL programs like the PATHS® and Emozi™ programs, backed by both research and success stories, can help foster a positive school climate. However it requires more than a single class or one staff meeting—it requires cultivating a culture of SEL throughout the school.
Ready to start your SEL "path"?
Request a custom quote or shop online now.
Cultivating SEL In Your School
How does a school leader go about cultivating a culture of SEL throughout the school? School leaders know that enacting any kind of change takes time and intention.
Here are a few of our tips for cultivating a culture of SEL in schools:
Conduct a survey of what teachers consider the key issues that students face in the classroom—learning loss, behavioral problems, lack of focus, and so on.
Host a workshop to link the key issues identified by teachers with the SEL competencies and solutions they provide.
Make the connection between the key issues and the benefits for teachers that incorporating SEL into the school culture can provide. This can be more attentive students, less time spent on disciplinary matters, higher test scores, and integrated professional development opportunities.
Conduct monthly check-ins with teachers to feel out how they're progressing with the curriculum. Share success stories and answer questions that come up about problem-solving ongoing issues.
Add SEL topics to your morning announcements—the PATHS administrator's handbook has sample messages that you can use.
Create a community project for students to be able to give back. DoSomething.org has a list of 70 community service ideas that students and classrooms can do and for older students, Bankrate.com has a list of ways to volunteer with your car.
Hold a competition between classrooms for the most students "caught being good" and celebrate them at an SEL-focused end-of-year school awards assembly.
Conduct pre- and post-term assessments to track students' social emotional development progress. Share out both the data and the examples that highlight positive school climate and student engagement.
Student learning and teacher satisfaction are enhanced through positive interactions across classrooms, throughout the school, and in the community. The SEL programs from the PATHS Program can help with the process.
Planning for fall 2021?
Request a custom quote or shop online now.
---
Additional Resources