Happy holidays to all! The holiday season can be hectic and stressful no matter what you are celebrating, so it is important to check in with yourself and balance your body budget. Continue reading to learn more about ways to balance your body budget and make it through another holiday season stress-free!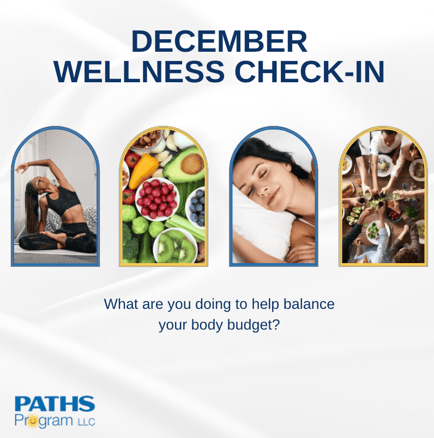 What is the body budget?
The body budget is essentially the fuel tank of energy that your brain has and how it divides up that energy to keep you alive and well. Maintaining your body budget includes getting good sleep, eating well, socializing, and exercising. We address the body budget in the Emozi® curriculum for middle school as it relates to Self-Regulation, one of the five CASEL social emotional learning competencies.
Ways to check-in with yourself:
Rate your tiredness
How have you been sleeping lately? What are your sleep habits? Is there anything you could be doing to get better sleep at night?

Tip: A 20 power nap mid-day can help to boost your energy levels and allow for better rest at night.

Socialization
While staying in can be fun, it is also important to maintain meaningful relationships within your social circles. This week try to reach out to a friend or loved one for a chat!
Moving your body
We recommend at least 30 minutes of physical activity a day—whether that be a walk, some yoga, a workout class, it is up to you! Exercise helps to release endorphins and other feel-good hormones.
How have you been fueling your body?
To perform optimally and provide the energy your brain needs, eat nutrient-dense foods such as grains, leafy greens, and fruit!

Take time for self-care


Check out our blog post on how to build a personalized self-care routine! Other ways to practice self-care are reading, making a good meal, spending time by yourself, watching a feel-good show, etc.
Check out our monthly mood trackers to keep tabs on your highs and lows during the month.