As we can start to see an end to this pandemic and with all that we have endured the past year, it's time to look back to a key character strength to help us push forward—optimism!
What is Optimism?
Optimism can be defined in the dictionary as "hopefulness and confidence about the future or the successful outcome of something."
When we are more optimistic, we are more positive, self-aware, and kinder to others. We are also more likely to go ahead with plans that give us a positive outcome, thus promoting self-development. Optimism is about keeping an open mind despite hardships- being able to see the other side of the rainbow through the storm.
So how can we keep being optimistic? Practicing mindfulness is one of the strongest ways to remain optimistic. Being able to come back and center yourself allows for more rational and positive thinking. Below I have outlined some ways that help to practice mindfulness and promote optimistic thinking!
Ways to be optimistic
Start your day with meditation.


There are many great quick guided meditations on YouTube. When we take time before we start rushing in the morning, we are more likely to use our critical thinking skills and be able to recenter ourselves if we become overwhelmed.
Take time to be with nature,
Go on a walk, run, bike ride, or whatever you like to get your body moving! Being outside and having time to think by yourself promotes positive thinking.
Write in a gratitude journal.
Take a few minutes at the beginning of the week to remind yourself what you are grateful for.
Reflect at the end of the week.
Look back on your week and celebrate your wins! Enjoying successes and being able to celebrate makes us more optimistic for future wins as well!
Try out the PATHS Program LLC. Weekly Planner printout.
Below is a blank weekly planner made in a "bullet planner" style. Here's how to use it:

In the space for each day of the week write what you need to get done as well as an extra "to-do list" space.
Color in the water drop when you drink your recommended daily water. The recommended daily water intake is about 7-8 glasses a day, which can vary based on activity level.
Write down three things that you are thankful for that week at the bottom of the first page.
Write down your wins for the week to celebrate them in the space on the opposite page.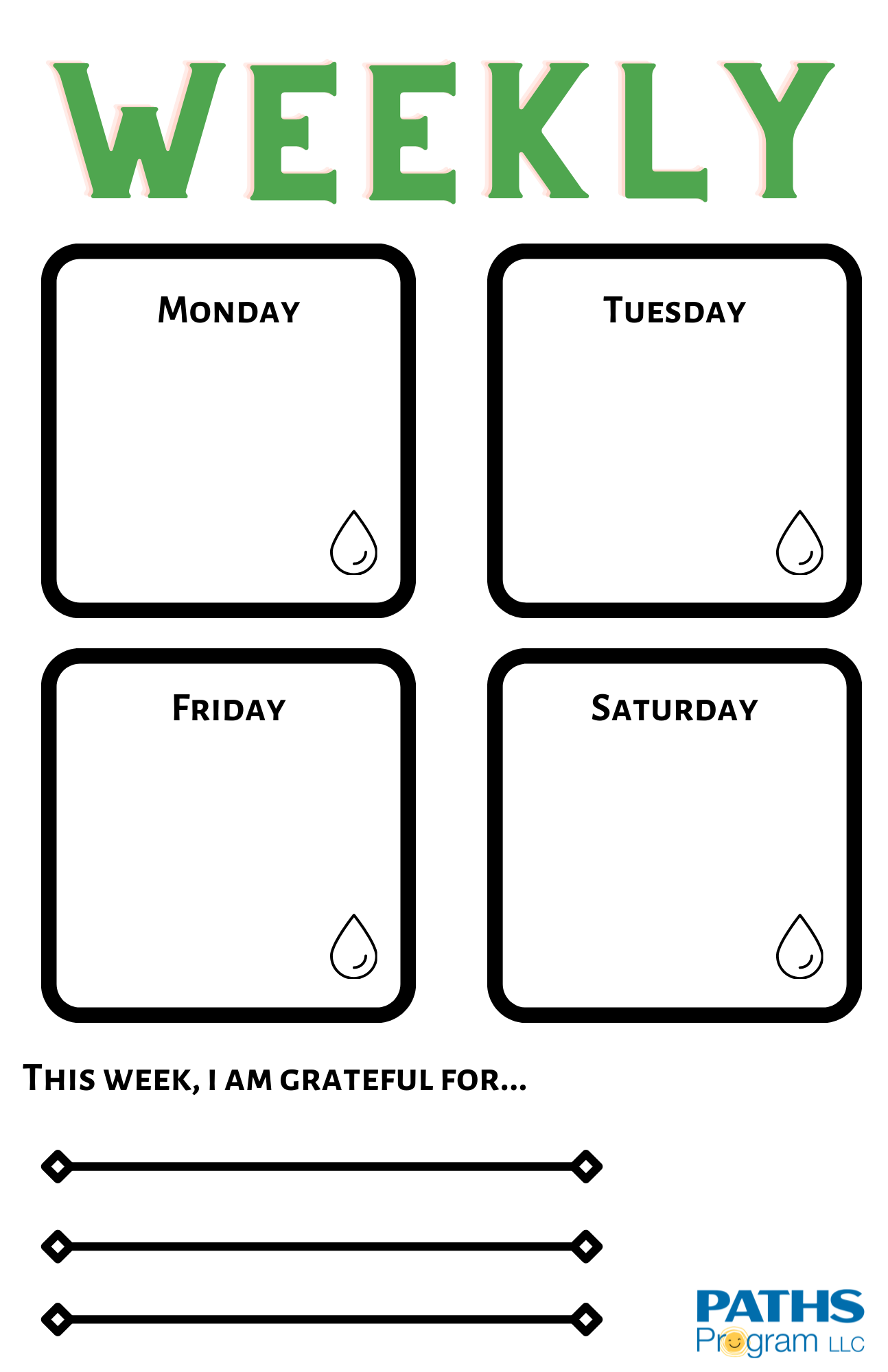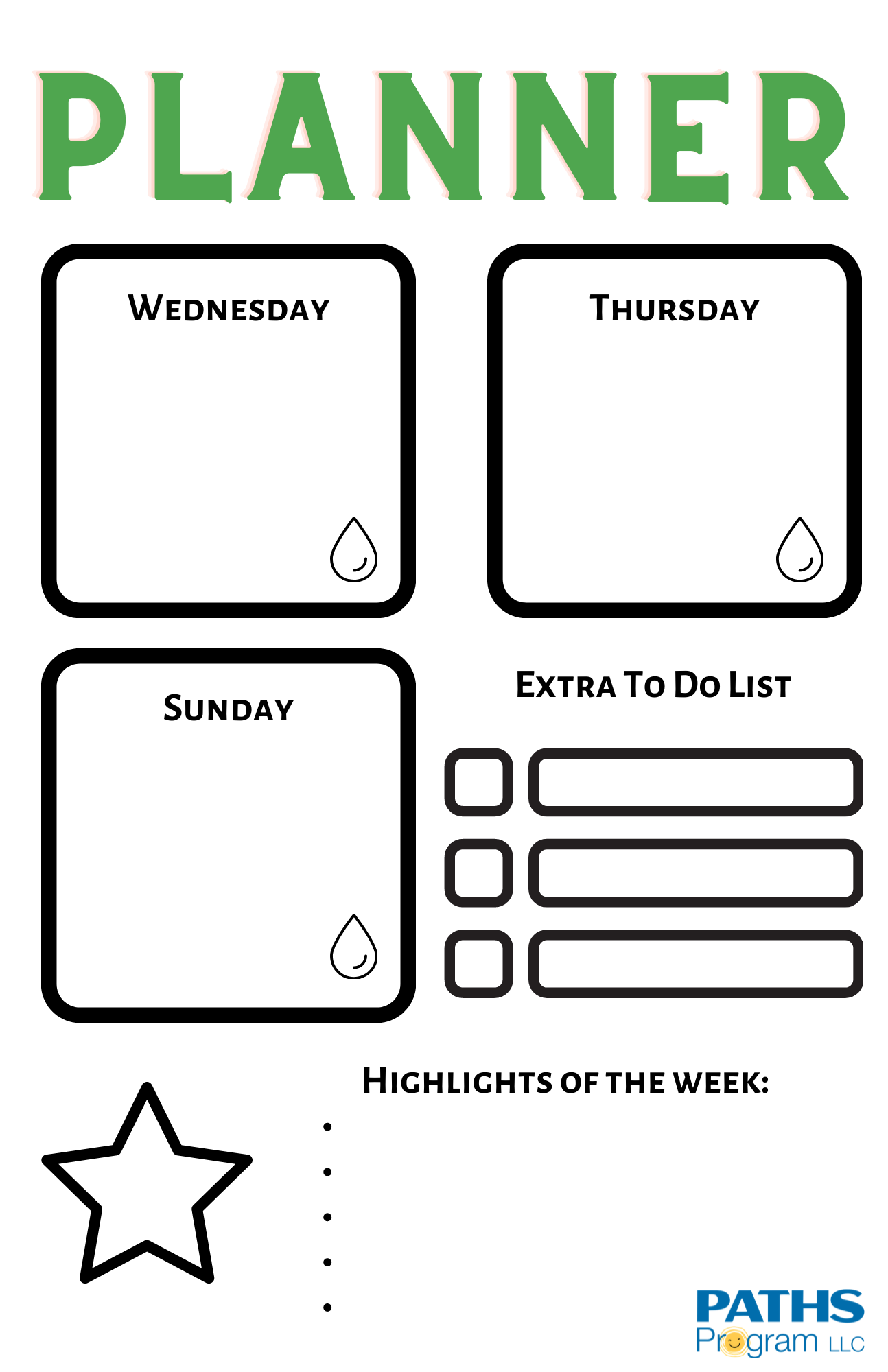 We hope that these small but useful strategies help to bring back more optimistic thinking to your daily life. Please share with a friend!