With the first day of school quickly approaching, we wanted to share a fun SEL-themed icebreaker activity!
Breaking the Ice
"An icebreaker is a facilitation exercise intended to help members of a group begin the process of forming themselves into a team. Icebreakers are commonly presented as a game to 'warm-up' the group by helping the members to get to know each other."1
Back to school is usually a little awkward after being away from each other all summer. This activity provides individual prompts that encourage others to share their personality and promote a kind and caring classroom. It also promotes student engagement and participation!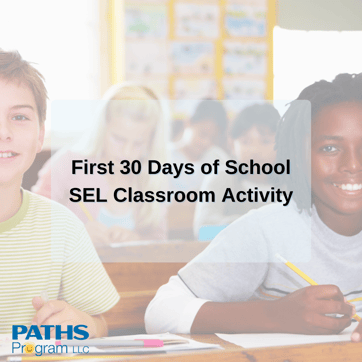 Instructions
Print out both pages of this worksheet.
Cut out each prompt into paper strips (prompts 1-30).
Place prompts in a bowl.
Each day, choose a student to read a prompt and do the activity on the strip of paper.
Have fun getting to know your students!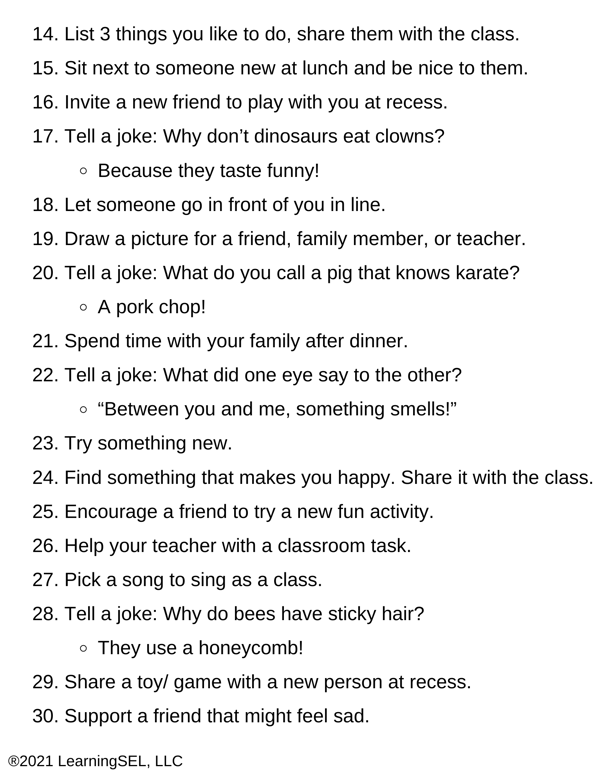 If you enjoyed this content, please share it with a friend, and follow us on our Facebook Page, Pinterest, Twitter, or LinkedIn.
1 Dennick, Reg. Small Group Teaching: Tutorials, Seminars and Beyond. p. 20.