June Mood Tracker Review
If you filled out your June mood tracker, before you start your July mood tracker, now would be a good time to look back on the month of June and how you were feeling. Where there any trend in your emotions? Take some time to reflect and evaluate what you could do this month to foster more positive emotions and decrease the ones that bring you down. Check out our Facebook Page for some fun activities and links to decrease stress and have fun this month!
July Mood Tracker
Here is a fun, stress-busting activity to help track how you and your students are feeling over the course of July! Download and print this activity to use all month long. Feel free to share with a friend!
INSTRUCTIONS
Every evening color in the sun with the number corresponding to the date with the color of emotion you are feeling!
Yellow = Happy
Red = Angry
Pink = Hopeful
Purple = Scared
Orange = Nervous
Green = Excited
Blue = Sad
Brown = Surprised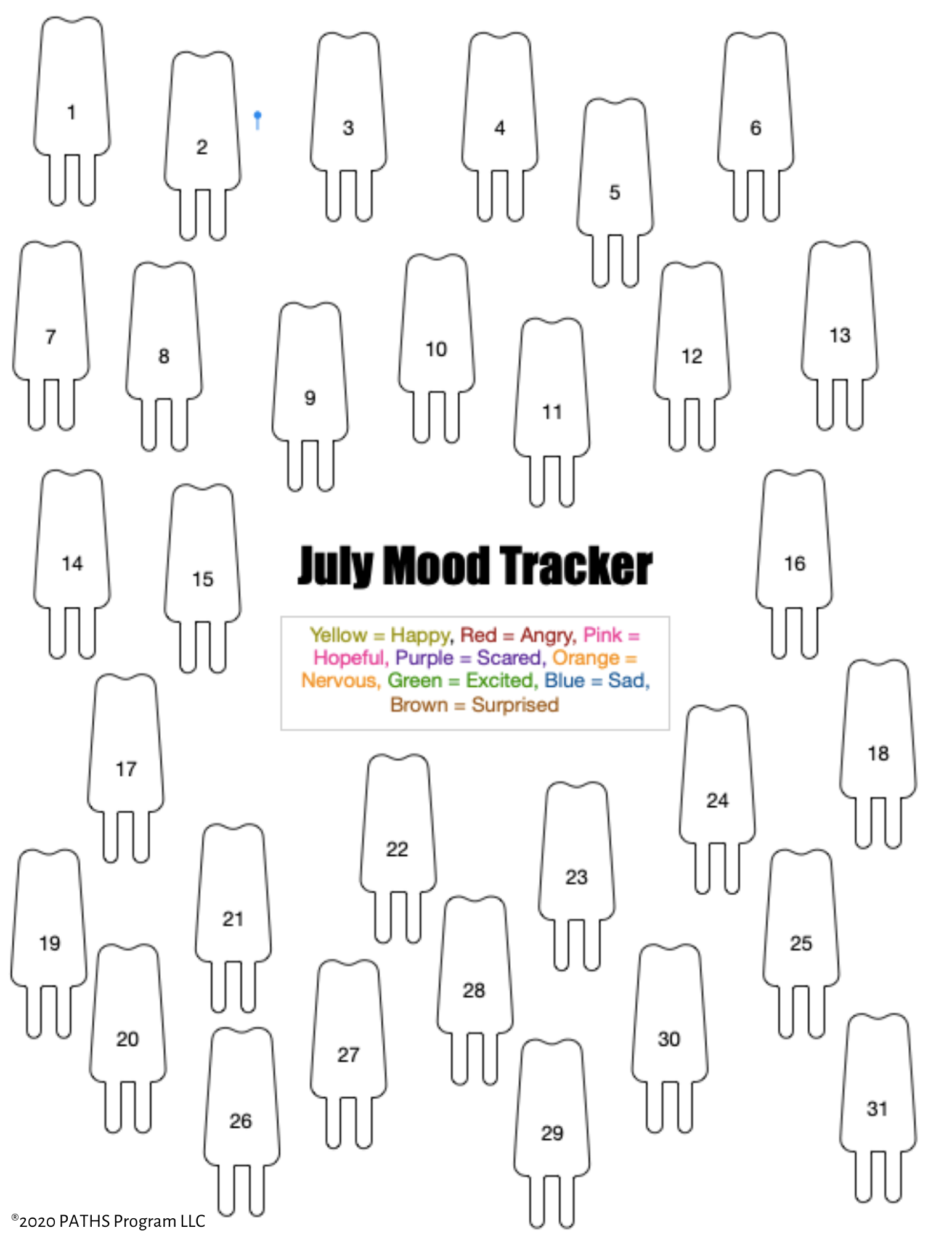 When July is over, look back and see which emotions were running high and think about activities or small changes you can make to help manage your emotions.