Being able to relax and slow your breathing allows you to achieve a calm and clear mind. When you are able to calm down you have a more positive outlook on a situation, which helps you make better decisions. We all know this but sometimes our kiddos struggle with this. Here is a visual activity that can done anywhere.
Instructions
Start by placing your finger on an "inhale," follow along the starfish with your finger, hold your breath at each point on the starfish, then exhale. Go around the star 2-3 times.
Click on the picture to download.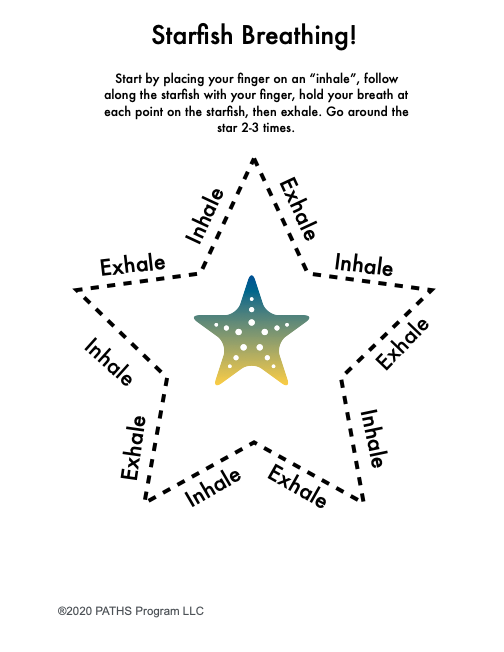 Still reading? Check out more below: