Hispanic Heritage Month is traditionally celebrated from mid-September to mid-October in recognition of the contributions and influence Hispanic Americans have had on the history, culture, and achievements of the United States.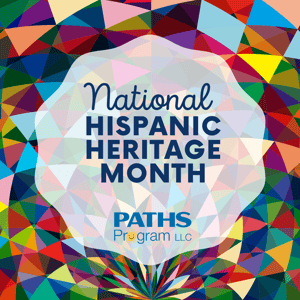 September 15 is an important date because it's the day when several Latin American countries (Costa Rica, El Salvador, Guatemala, Honduras, and Nicaragua) declared their independence from Spain in 1821.
Here are some ideas to celebrate Hispanic History Month in the classroom:
Being able to identify, understand, appreciate, and interact with people from cultures different from one's own is called cultural competency, and it's a key competency in social and emotional learning.
Cultural competency is broadly covered under the self and social awareness competencies by CASEL. This includes topics such as perspective-taking, empathy, appreciating diversity, and having respect for others. Several lessons in the Emozi® SEL curriculum for middle school students (Grades 6-8) cover these topics. In addition, the Socratic Seminar materials for the novel Esperanza Rising by Pam Muñoz Ryan explores many themes related to these topics.
For more ideas, check out these Emozi lessons. If you don't have Emozi, learn more here or contact our sales team at: sales@pathsprogram.com or 877-717-2487.
Emozi lessons that promote cultural competency include:
Grade 6
Unit 1, Lesson 11: Values
Unit 2, Lesson 6: Diversity
Unit 2, Lesson 7: Perspective-Taking
Unit 3, Lesson 8: Cultural Competence
Grade 7
Unit 1, Lesson 7: Morals
Unit 2, Lesson 1: Showing Respect
Unit 2, Lesson 4: Stereotypes
Unit 2, Lesson 10: Perspective
Unit 2, Lesson 11: Cultural Competence
Grade 8
Unit 1, Lesson 5: Cultural Competence
Unit 1, Lesson 7: Belonging and Rejection
Unit 1, Lesson 10: Ethics and Integrity
Unit 2, Lesson 1: Human Variation
Unit 2, Lesson 7: Perspective Taking
Unit 3, Lesson 4: Prejudice and Racism
Unit 3, Lesson 7: Point of View
What are your favorite ways to celebrate Hispanic Heritage Month? Let us know by interacting with us on our Facebook Page, Twitter, LinkedIn, or in one of our Facebook teacher groups.