Why is it important to budget?
Budgeting is an extremely important skill for any young adult to know and aligns with the CASEL competencies of self-management, self-awarness, and responsible decision-making. We're also integrating it into Emozi® High School, which will be ready for pre-order in late 2022.
What is Budgeting?
Budgeting is how to manage your money wisely so that you can pay your bills, have a social life, and be safe for the future. Saving money is a way to ensure that you will be protected from the uncertainties of life and help you to enjoy the life you want. Money management can help one save for retirement as well. There are very few downsides to saving money as it can help you save for large purchases, help you in the event of a financial emergency, reduce your financial stress, and ultimately give you financial freedom.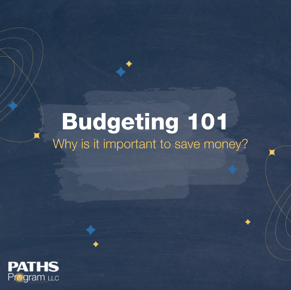 Basic Money saving tips
Coupons
Make a shopping list and stick to it
Compare prices
Differentiate your "wants" vs. "needs"
Stick to the budget you set
Eat out less
Track how much you spend each month
Refrain from impulse buying
In addition to being a smart thing to do, budgeting can be integrated into several lessons within Emozi® Middle School such as grade 6, unit 10, Decision Making, unit 3, lesson 9 Go for Your Goals, grade 7, unit 1, lesson 6 Smart Goals, unit 3, lesson 9 Being Responsible, grade 8, unit 1, lesson 11 goal Setting, unit 3, lesson 10 Generosity.
How to make a budget in four steps
Calculate your monthly income.
Write down all of your fixed expenses. For tweens and teens, this could be musical instrument rentals, car payment, mobile phone plan, car insurance, etc.
Calculate your variable expenses such as food, pocket money, or entertainment.
Decide how much money you want to put spend on each of these areas.
Note: Aim to save at least 10% of your monthly income in a savings account for a rainy day or a large purchase you'd like to buy in the future.
Compare your income and expenses.
Is your income enough to cover your expenses and do you have money left over to save?
How to use the budget sheet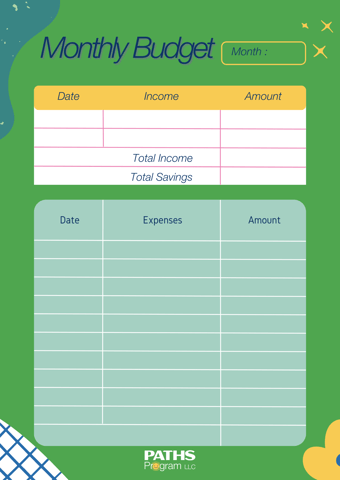 Here is a budget spreadsheet for you to use! Click on the image to download.
In the first table of the spreadsheet, write what your income is and the amount.
The second row will be used to subtract your expenses from your income to see how much you can save each month. This will be highlighted next to the total savings box.
The second table on the lower half of the worksheet is used to track your monthly purchases and expenditures.
This is a great way to see what you are spending your money on and highlight areas you may want to cut back on spending.
If you enjoyed this content please share it with your teen students, friends, and family, and don't forget to give us a like on Facebook!