This year brought about many challenges, some that many of us have never had to face before. The many hardships and losses that many of us experienced this year really put things into perspective and had many health professionals talking more seriously about mental health and wellbeing.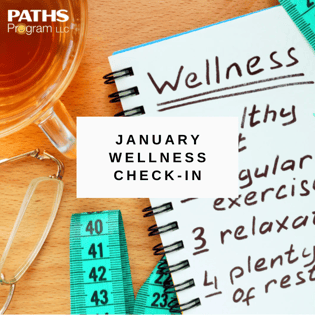 Self-Care is Essential to Self-Management
We have all heard the term "self-care" but what does it actually mean? Self-care is the act of doing acts that help to take care of oneself physically and mentally. There are many forms of self-care, such as taking time for yourself to relax and get away, physical activity, or even cooking oneself a nourishing meal. Self-care is essential to the Self-Management SEL domain and for maintaining the body budget, which is the energy that the brain expends for daily tasks and activities such as socializing, work, maintaining relationships, eating, etc.
Two years ago on this blog, we started publishing monthly mood trackers with the goal of helping people be able to track their moods and notice changes in their mood to promote reflection and self-introspection. We encourage you to take out your filled-out mood trackers (this would also make a great classroom activity!) and answer some of the following questions. This activity will help you to reflect on your past year and help you to set good intentions for 2022.
Questions to consider
What were some trends in your mood over the past months?
Were there certain weeks each month where you constantly felt stressed, anxious, or depressed?

If yes, what are some ways to help alleviate those feelings for 2022? For example, if you always feel anxious on the third week of the month because you have a test in math every third week of the month then it would be a good idea to find some study strategies and calming ways to soothe your nerves.

What were some times where you reported that you were content, happy, or calm?

Reflect on why and what you could continue to do to feel this way. For example, if you started going on a walk every morning to reduce your stress and found that it helped, keep it up!
When looking over your mood trackers it is important to take all of these self-reports with a grain of salt. These were terribly stressful times for all and we all need to treat ourselves with a little extra love and care. Use these questions as a guide to set yourself up to be the best version of yourself for 2022!
What are some ways to improve your mood for 2022?
Better Rest

Sleep is so important for brain functioning and wellbeing. When we are well rested we are more alert, level-headed, and more pleasant.

Social Life

This year make the conscious effort to let those in your life who bring you joy know how important they are to you!

Self-care

Are you creating an environment where you can relax and have time for yourself? Check out our blog post on how to build a good self-care routine.

Nourishing Your Body

To perform optimally and provide the energy that your brain needs, eat nutrient-dense foods such as grains, leafy greens, and fruit!
Check out our monthly mood trackers to keep tabs on your highs and lows during the month.
ONLINE AND PHONE RESOURCES