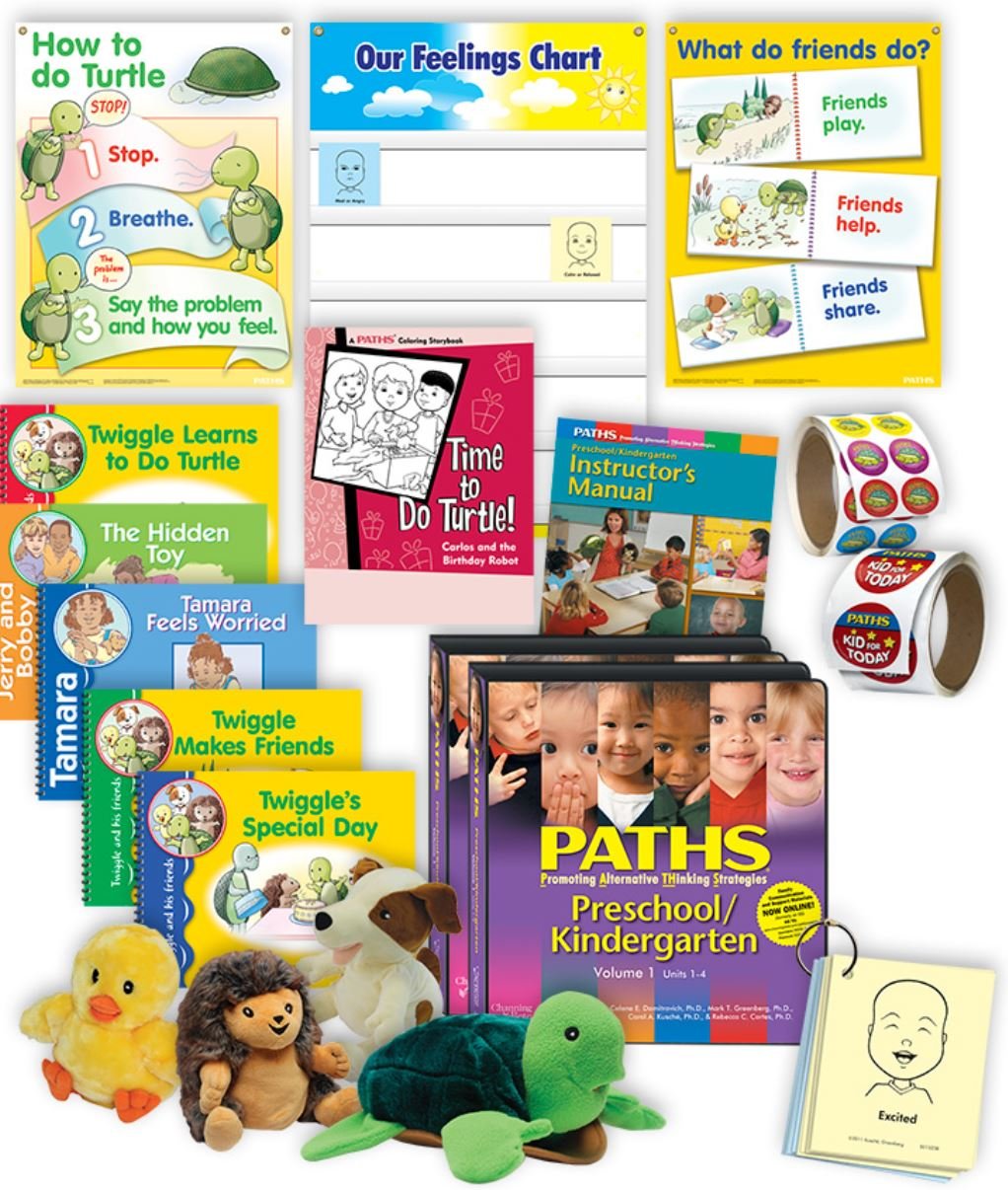 June 1, 2019, Avondale, AZ - LearningSEL announced today that it acquired the PATHS® Program - a social and emotional learning curriculum for students in grades PK-6 - from the Channing Bete Company®. The new organization will be known as PATHS Program LLC.
LearningSEL was founded in 2013 by AnnaLisa Mackey, M.Ed. to provide training, coaching, and consulting services to parents and school districts implementing social and emotional learning (SEL) curriculum. Ms. Mackey explains, "By acquiring the PATHS Program, we are able to combine the best in class social and emotional learning curriculum with rigorous and high quality professional learning opportunities to ensure that SEL is implemented in classrooms with fidelity, so we can obtain the best outcomes for our students."
"The PATHS Program is one of the most highly researched programs in the country," Ms. Mackey continued. "In addition to the over 30 years of evidence-based research, PATHS is rated by dozens of agencies and nonprofit organizations, including a Select program rating by CASEL, and a Model Program rating by Blueprints for Healthy Youth Development, one of only 15 programs to receive this recognition. In addition, PATHS is rated a Promising Program for U.S. Dept. of Education's Safe and Drug-Free Schools Program and a Best Practices Program from the Centers for Disease Control and Prevention (CDC).
The demand for explicit social and emotional learning in schools has grown over the past several years. According to a 2018 report from MDR, The State of the K-12 Market 2018: Social and Emotional Learning in Schools, 81% of parents said SEL was important in school, 93% of teachers responded that SEL was important to teach in schools, and 96% of administrators felt SEL was important to teach in school.
The report also notes that 66% of respondents said that the need to "improve discipline problems" is the most common reason for implementing an SEL program. In addition, almost 60 percent of respondents said their SEL program was implemented because it's considered one of the "best practices in schools today," and because "research indicates positive outcomes." Despite these findings, only 22% of teachers felt prepared to teach social and emotional learning.
"We look forward to continuing to support current PATHS Program customers and partnering with new school districts to provide the outcomes they're looking for; whether it's improving school climate, encouraging pro-social behaviors, or reducing disciplinary issues," Ms. Mackey said.
According to Mike Bete, President and CEO of the Channing Bete Company, "Anna-Lisa's passion for everything that the proven-effective PATHSprogram can achieve makes her the ideal source for the curriculum going forward."
To learn more about the PATHS Program, visit PATHSProgram.com, call 877-717-2847, or email Info@PATHSProgram.com.