End-of-year transitions are a time of excitement and anxiety for students and their families. It may be challenging when students move from elementary school to middle or middle to high school. A recent study shows that the transition to middle school is the most critical time in students' development.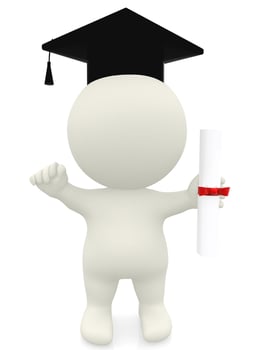 The report says, "Children report additional concerns during this time, including fear of bullies, being lost, peer relationship worries, and anxiety over coping with an increased workload." In addition, it "can directly impact educational attainment, with a reported interruption in students' academic growth during the transition year."
Other studies link the transition to high school as the most critical period due to the pressure to "know who they want to be when they graduate" and how schoolwork directly impacts their future choices.
These transitions are all important for both emotional and academic reasons to students and their families. Whether students are moving from grade to grade or school to school, educators need to help students transition at any age. Here are the 4 C's for assisting students as they transition schools:
Connect
Connect students with their new teachers and other students with whom they will be in classes. Do students have IEPs? Connect the students and their families with the key school staff before school starts. Facilitate meet and greet.
Communicate
Send out communications to families early and often—schedule parent information meetings to help families understand the process of moving to a new school. Provide links and details on the schedule, transportation resources, and other essential support structures available at the new school. There are family communications in Emozi® Middle School that can help with the end of the year transitions.
Counsel
Be available to listen and counsel students on their fears, worries, and anxieties. There are a lot of myths and fictional tales about secondary school, from being in all-day detention, being the outcast with no friends, or having your head stuck in a toilet by a big bully. SEL lessons on how to address conflict or peer pressure can be helpful at this time. The reality is that students will experience stress over changing from being in one classroom all day to changing rooms at the bell. Self-management with the SCOPE Strategy can be helpful for students to practice when they feel overwhelmed or stressed.
In Emozi® Middle School, Grade 8, Unit 3, Lesson 12 specifically addresses and helps students with transitioning to high school.
Collect Information
In addition to conducting pre-and post-assessments for SEL instruction, schools can collect information on how families and students handle the transitions. Survey families on what resources they need or questions they have so you can provide more assistance in the future.
For more information about Emozi® Middle School or Emozi® High School, visit our website or request sample middle school lessons.
Additional Reading