It's not easy to know what to put on your supplies request form. In this post, we will guide you through all of the classroom must-haves for your back-to-school lists as well as a few extra tips and tricks to get you through the year. This list is good for any classroom grades 6-12!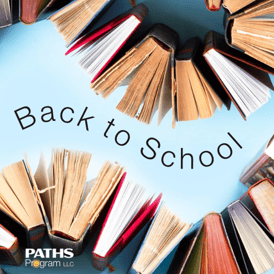 Student Centers
Student centers are great areas for students to brainstorm, collaborate, and create! Here are some of our recommendations for what to include in yours:
Colored paper
Colored markers
White-boards
White-board markers
White board erasers
Teacher must-haves
Here is our list of some teacher-must haves, whether that is self-care centered, organization driven, or just something to bring you joy:
Coffee/tea mug
Bookmarks
Sticky notes
Notebook
Planner
Binders
File folders
Dividers
Pens
Pencils
Snacks!
Organization
We know that classroom organization can unravel pretty fast. Keep ahead of the disorder by stocking up on these organizers.
File folders
Organizers
Labels
Cubbies
Extras
As we educators know, you can never have enough school supplies. Here is a list of extra supplies you may want to keep handy throughout the year:
Extra pens and pencils
Extra paper
Extra tape
Extra whiteboard markers
Extension cords
Kleenex
Hand sanitizer and wipes
Plastic Bags
Index cards

Label maker

(here is a link to a highly rated and affordable one!)
Other:
Some other great things to prep before the Fall are your:
Classroom rules
Setting up the class environment
Organization for the year

Order your files
Create an emergency substitute folder
Create a grade book
Set up your desk/workspace
Make name tags or other student centered products
Set out school supplies
Create your first week of lesson plans (this will help to minimize stress for September)
If you like this content, please share it with a fellow educator and give us a like on our Facebook for more SEL-related content.
SEL is for Every Age! We now offer SEL for High School.
Learn more about it.