Social Emotional Learning — Remotely!
This guide provides teachers resources for adapting the PATHS® and Emozi™ programs lessons to digital classrooms when distance learning—and in the classroom with digital teaching tools.
It should be used as a supplement to the lesson plans which are found in the PATHS® program Curriculum Manuals and the Emozi™ program Teacher Guides.
Graphics, Videos, & Stories
It's the little things that make a big difference in the life of a child. Share these resources with your students via your password-protected digital classrooms. PATHS Kid For Today graphics can be texted or emailed to students.
Log into the PATHS Member Portal to access:
8.5" x 11" PDFs of the PATHS and Emozi posters

Fillable PATHS Kid for Today PDF poster

Downloadable family connection letters and resources

Extension activities for lessons

And more!
Conducting Check-Ins
Read this Remote SEL Check-ins post by Aperture Education for tips on how to conduct check-ins when you're not in the classroom.
Supplies by Grade Level
Use these lists to create take-home kits to help students and their parents follow along with your remote lessons.
Read This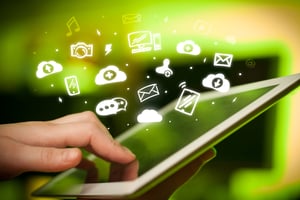 The PATHS Program Blog is frequently updated with resources, SEL Printables, and articles. Be sure to subscribe to get notified of new posts.
Get Social With Us
Join our teacher community for PATHS® and/or Emozi™ on Facebook. Follow us on Pinterest, YouTube, and LinkedIn!
We add new content to our blog, social media, and the PATHS Member Portal on an ongoing basis. Check in frequently to access new content.