After a year of remote and hybrid instruction, schools now able to plan for back to in-person learning. A recent EdWeek survey indicates that a majority of K-12 schools will return to in-person learning this fall.
While there are still many decisions to be made about COVID-19 testing, student assessments, and complying with updated CDC guidelines, schools now have additional financial support to count on.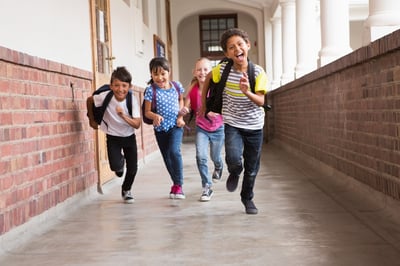 The American Rescue Plan Act of 2021 (ARPA) includes $123 billion for K–12 state education agencies to help schools re-open, address learning loss, and support teachers and students transition back to in-person learning.
The Learning Policy Institute called it an "Unparalleled Investment in U.S. Public Education," and Chalkbeat estimates that schools should receive "2.2 times whatever they got from the last federal aid package."
Funding for Social Emotional Learning
In addition to edtech investments, cleaning supplies, and building improvements to support student health, at least 20% of funds must be used to address learning loss through evidence-based interventions that respond to students' academic, social, and emotional needs.
Evidence-based and evidence-informed social emotional learning programs such as the PATHS® and Emozi™programs fall into this category. PATHS Program's curricula is a long-term investment into students' social and emotional development.
By investing in SEL this year, districts can overcome the criticism that "...this legislation provides a lot of money that must be spent in a relatively short time. That could make it harder for schools to spend these dollars effectively, or make permanent investments in things like lower class sizes or more school counselors" (Chalkbeat, 2021).
What do schools need to do to qualify for funding?
The short answer is: nothing. Similar to the last two funding packages, the money in the ARPA will flow through the Elementary and Secondary School Emergency Relief Fund (ESSER). ESSER funds will be distributed to states based on their relative Title I, Part A funding.
What else do schools need to know?
School districts must publish a plan to reopen schools for in-person instruction within 30 days of receiving funding. They have until October 2024 to allocate the funds.
Additional SEL Funding sources
Aside from the ARPA, there are grants and other programs to help fund SEL investments. Read more about them in this post. Learn more about the CARES Act funding in this post.
To learn more about the PATHS® or Emozi™ program visit our website or preview the programs by clicking one or both of the links below.