Rumple Buttercup: A story of bananas, belonging, and being yourself
Book By Matthew Gray Gubler
This juvenile fiction book is about a being named Rumple Buttercup who is self admittedly, a little different from other children. Because of that he feels out of place. This quirky and cute story follows Rumple Buttercup as he embarks on a journey towards self-acceptance.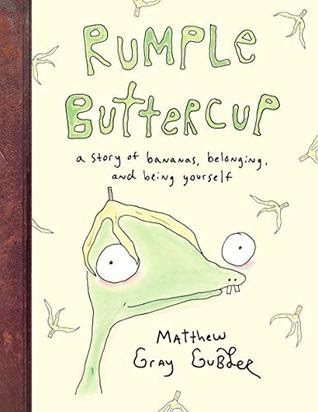 Why we like it and how it relates to the Big 5 SEL Competencies:
Self-management and Social Awareness are too competencies that middle school students struggle with. We like this because it has a quirky, approachable tone that middle school students and their caregivers can relate to.
Publishing House: Penguin Books Limited, 2019
Page Count: 129