Early adolescence is a critical developmental period in a person's life. There are changes in social relationships, numerous physical and cognitive development changes, students also deal with academic competition, and increased social comparison among peers.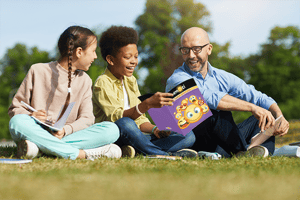 These changes can potentially lead to decreased self-esteem, school connectedness, anxiety, and loneliness.
Because of these issues, middle school is an ideal time for interventions such as social-emotional learning taught through the lens of the five CASEL competencies.
These competencies include Self-Awareness, Self-Management, Social Awareness, Relationship Skills, and Responsible Decision-Making.
Studies show that a comprehensive SEL curriculum, reinforced with memorable strategies, can lead to increased academic success, improved behavior, greater attention in school, protection for at-risk youth, and improved achievement.
How do we apply SEL in the middle school years?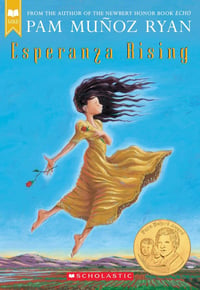 When developing the Emozi® middle school program, we found that students in the middle grades are more likely to learn when they see the subject relatable and relevant to their own lives.
We developed a module that puts students in charge of their learning using relevant young adult literature as a guide. Students lead the discussion with their peers. Teachers are still there to act as guardrails, provide structure, and intervene as needed.
We integrated the concept of the Socratic Seminar in Emozi to help introduce students to social and emotional competencies in a student-led discussion group that is relatable and relevant to their lives.
Socratic Seminars are student-led discussions where students help each other interpret and understand a text. Open-ended questions drive the conversations. They are not debates; instead, they are a collaborative endeavor to help students explore the text, dig deeper into it, and work toward a shared understanding.
Supported by Research
Researchers have long examined the power of centering and teaching young adult literature as "an effective strategy to address emotional issues in the lives of… teenagers" (Hébert & Kent, 2000), with some describing the literature as demonstrating a "natural affinity between ELA content and SEL objectives" (Storey, 2019).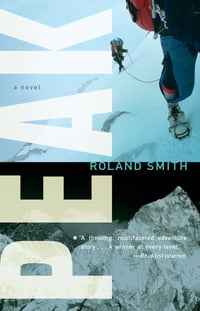 A recent text in the field, "Handbook of Research on Supporting Social and Emotional Development Through Literacy Education," contains a chapter specifically on "Young Adult Literature as a Means for Developing and Supporting Socio-Emotional Learning" (Savitz et al., 2021), which "focuses on how three current in-service teachers use YAL to address SEL in their classrooms."
One recent special edition of the journal School Psychology International recently focused on this method, called "bibliotherapy," which is the use of "books and stories to support social emotional needs" (Heath et al., 2017). The three authors from Brigham Young University who introduce this volume consider bibliotherapy not only to be "a professional's therapeutic tool but also as a layman's resource to address students' basic social emotional needs."
In Emozi, we chose age-appropriate books from the popular young adult literature genre, each featuring various protagonists and settings.
When looking for novels, choose something that resonates with your students. When selecting books, try to go beyond yourself and your typical "style." What moves your students? What interests them? What are they currently experiencing that literature can address?
Developmentally, middle school is a time where students:
Experience new and maturing relations with others in their age group,
Struggle to balance connections with parents and peers,
Express more subtle emotions and have a more sophisticated understanding of unique emotional perspectives,
Use a wide array of self-regulation strategies,
Have a heightened sense of self and a heightened sense of self-confidence, and deepen personality traits.
Books that address these topics may be appealing as they speak to the issues that middle schoolers are steeped in at this developmental time.
We sourced books from award-winning young adult literature lists and selected such books as Walk Two Moons for 6th grade, Peak in 7th grade, and Esperanza Rising in 8th grade. You can search for award-winning YA literature at the Young Adult Library Services Association website.
When reading a book for an SEL focus, take notes in the margins to note when the characters are experiencing one of the competencies to prepare your questions for the seminar.
What are the guidelines for a Socratic Seminar?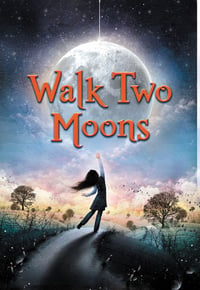 First, each seminar is led by a student who acts as the "project manager." There are other optional roles within the seminar. Some teachers designate students to take notes or read the chapter aloud each week. Every session, the group progresses through the chapters of the novel one chapter at a time for about 30 minutes.
The process is the same each week: read the chapter, a project manager leads the discussion and keeps it on track. At the end of the session, you can have the group debrief on what they learned, or you can save that until the novel is finished.
Every unit of our program features a novel and every week of Emozi features lessons, and we link together the substantive topic featured in that week's main lessons and the events from that week's reading.
To align it with your lesson plans, you can tie the novel and discussion questions to topics you're teaching in class that week. You can encourage them to think more profound and probe them to ask more complex questions when they seem to be "phoning it in."
When conducted well, a Socratic Seminar teaches students to converse with their peers respectfully. As students share their ideas about the novel/story, they have to use the SEL skills they are learning. For example, perspective, leadership, empathy, listening skills, evaluation, decision-making, and much more!
Request a preview of the Emozi® middle school SEL program or call us at 877-717-2847 to talk to a team member about implementing SEL in your school.