Our longtime customers will probably notice something different if they order more PATHS® program classroom implementation packages (aka Kits) this year. We've started transitioning to new packaging and shipping materials for our award-winning, internationally-recognized PATHS® program.
Easier to Use. LEss Waste.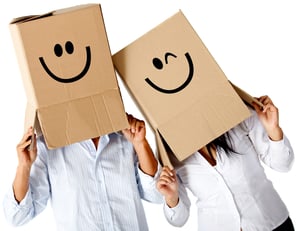 We listened to feedback from educators in the classroom and are moving away from the three-ring binder to a spiral bound Curriculum Manual. This allows teachers to hold the manual on their laps instead of having to take pages out (and possibly misplace them).
We've also streamlined the Curriculum Manuals by pulling commonly used materials out (see WHAT'S ONLINE? below) and made them available electronically on our educator membership site.
Posters have been redesigned to fold flat for easy storage, no longer need a special shipping tube, reducing the materials needed for shipping.
For Preschool/Kindergarten and Grade 1, the Feeling Faces will no longer have a ring, but instead will come with bags to protect them from classroom "oopsies" that sometimes occur. The Feeling Faces chart will be replaced with a poster.
Most importantly, we've eliminated the white laminated box that the materials ship in and transitioned to a recyclable box.
Reduced Carbon Footprint
All of these changes will reduce our carbon footprint with fewer boxes to ship, less paper to print, and less waste for schools to recycle. In fact, when the transition to the new packaging is complete, we'll have reduced the amount of paper we use to print by up to 53%!
What's Online?
The following materials are now online for teachers to access and use with their digital classroom tools:
Home Activities

Worksheets
Drawings
Supplemental Activities
Photographs
Feelings Faces Masters
Instructor's Manual
Family/Caregiver Letters (in English and Spanish)
Counselor's Materials
Assessment Tools
All of these efforts reduce packaging and lesson the environmental impact. Most importantly, these changes allows teachers to take advantage of modern classroom technology to display materials using their digital classroom tools.