Analytic problem-solving teaches us that clearly defined goals are critically important for achieving success. Over the past 150 years, the only clear goals for primary and secondary education in the U.S. have been "proficient" academic test scores and high school graduation. And even when using only these two goals for measurement, our school systems have fallen short of preparing our students for success.
These poor outcomes have had a profoundly negative impact on our students, our communities, and our country. In spite of spending more on public education than almost any other country, "The most recent PISA [Programme for International Student Assessment] results (from 2015) placed the U.S. an unimpressive 38th out of 71 countries in math and 24th in science.
Surveys of principals and teachers suggest that additional goals need to be included in the definition of successful education. For example, in two recent studies, 97 percent of principals (DePaoli, Atwell, & Bridgeland, 2017) and 77 percent of teachers (CASEL, 2013) reported that they felt that more focus on SEL at school would improve academic achievement. Students have responded similarly. A survey conducted for CASEL (Civic, 2018) found that most current and recent high school students today "see a big missing piece in their education – a lack of social and emotional skills development – and most recent students feel unprepared for life after high school" (p. 2).
In other words, there is a big disconnect between explicit goals for education and reports of what students need. Thus, before we can answer the question, "Why teach SEL?", we need to address the question, "What are the goals for successful education?"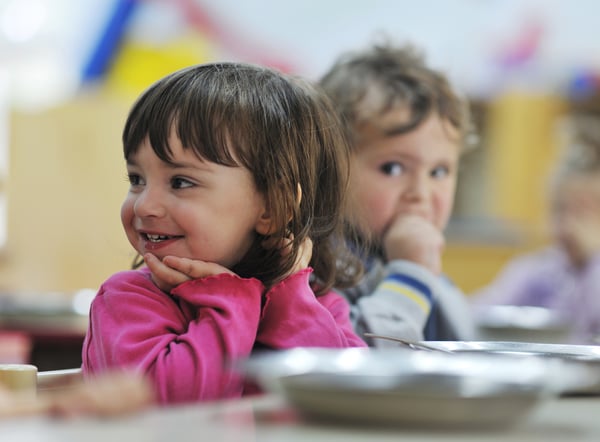 Seven Major Goals for Education
To this end, we have listed seven major goals as the foundation for education in order to facilitate the development of healthy, happy children and future adults:
Improved academic achievement.
Decreased emotional suffering & behavioral problems
Increased happiness, health, and emotional well-being
Improved emotional literacy, self-control, & problem-solving skills
Healthy relationships and social skills
Preparation for the future: Workforce
Skills for the future: Life satisfaction, good health, & citizenship.
With these goals in mind, we move to the next step of problem-solving, that is, thinking about potential solutions. There is over 35 years of research documenting student success with the use of high quality SEL programming. More specifically, there are over 40 published research studies showing the effectiveness of implementations with the PATHS® program – the most for any SEL curriculum available by far - that consistently shows improvements in all of the goals listed above and then some. With this information, is easy to see that teaching SEL is the best choice for achieving optimal educational success.
However, it should be noted that all SEL is not the same. To achieve true effectiveness, a comprehensive program is crucial. Simplistic "add-on" SEL programs are not likely to show long-term effects. As Timothy Shriver, Chairman of CASEL, noted, "too many policies and programs are still fragmented, funded separately, and not integrated. We need to stop doing what doesn't work and redirect resources in a more integrated way" (CASEL, 2017). It has become clear that to best achieve the goals we want for our students, SEL needs to be at the core of the school curriculum; science has recently explained why.
What Does Social Neuroscience Teach Us?
Over the past two decades, a whole new branch of science has literally opened our eyes to how the brain actually works and develops. Neuroscience, with its new imaging technology has shown that the human brain is largely evolved for processing emotional and social information. Moreover, the brain regions that process social reasoning, social working memory, emotions, and mentalizing are quite distinct from the neural systems that underlie nonsocial reasoning, cognitive working memory, and what we term "general intelligence," and these two systems are often at odds with one another.
Historically, we have asked students to turn off their default social brain networks while in the classroom, a difficult request that makes school onerous for many children, because the brain is largely built to focus on the social world. This also results in our students utilizing only part of their brains. Alternatively, when we teach children through the use of both social and nonsocial neural systems, learning is easier, much more enjoyable, and far more effective. Using both neural systems is literally teaching the whole child.
As Lieberman (2013), a social cognitive neuroscientist, noted:
[W]e know now that our brains are wired for social integration and that this wiring
permeates virtually every aspect of our lives (p. 251). Our schools cannot reach their full potential while working from erroneous theories that characterize our social nature incorrectly (p.10)…. If we want to improve our schools, we need to take a long hard look at what we are doing and be willing to toss a lot of it because it simply isn't working (p. 282).
The brain has a fantastic learning system that has been largely untapped as an educational resource. Shaping the context and curriculum in light of what we are learning about the social brain will help our students maximize their potential (p 285)… This could change everything" (p. 298).
Timothy Shriver recently described the new paradigm shift of SEL as follows: "The subjects used to be math, science, reading, history. Now the subjects are kids. They're the actors. Schools used to be places that mainly disseminated information. Now they're places of inspiration where kids get motivation, connections, bonding drive, and direction. Schools used to be for cognitive development. Now they're integrating cognitive, social, and emotional development. Learning used to be passive. Now it's more active" (CASEL, 2017).
Neuroscience, the PATHS® Program, and Your Classroom
Research of the PATHS® program has confirmed what social cognitive neuroscience predicted: A comprehensive SEL-based curriculum is much more effective for reaching our educational goals than traditional education. With all of the evidence-based benefits to be gained by teaching high quality SEL, and with the availability of well-researched, evidence-based PATHS® materials, why would anyone choose not to integrate SEL into education in the classroom?
Carol A. Kusché, Ph.D. is author of the PATHS® program and Anna-Lisa Mackey, M.Ed. is CEO of PATHS Program LLC.
References
Collaborative for Academic, Social, and Emotional Learning. (2013). 2013 CASEL Guide: Effective Social and Emotional Learning Pro­grams, Preschool and Elementary School Edition. Chicago: CASEL
Civic. (2018). Respected: Perspectives of Youth on High School & Social and Emotional Learning: A Report for CASEL. Chicago: CASEL.
DePaoli, J., Atwell, M., & Bridgeland, J. (2017). Ready to Lead: A National Principal Survey on How Social and Emotional Learning Can Prepare Children and Transform Schools. Washington, DC: Civic Enterprises with Hart Research Associates Dietz, N. & Grimm, R. (2018). Good Intentions, Gap
DeSilver, D. (2017). U.S. students' academic achievement still lags that of their peers in many other countries. Pew Research Center: FacTank. https://www.pewresearch.org/fact-tank/2017/02/15/u-s-students-internationally-math-science/
Pew Research Center, Schoales, V. (2019). The End of Education Reform. Education Week, 38, p. 24.